Soft Companions: The Science Behind Stuffed Animals
and Their Impact on Child Development and Conservation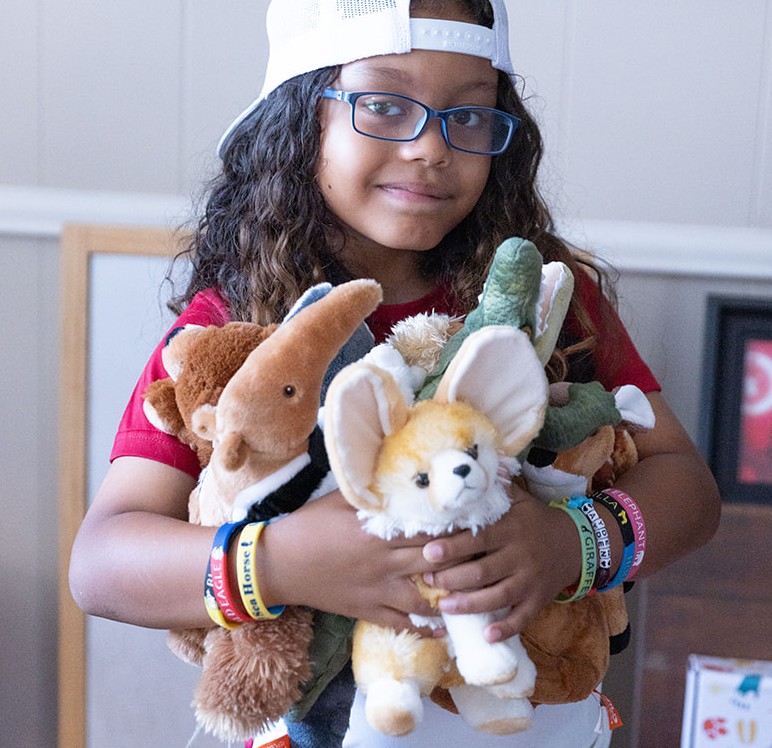 In the colorful tapestry of a child's imagination, stuffed animals play a crucial role. These cuddly companions not only provide comfort and joy but also contribute significantly to a child's development. Beyond their role as soft playmates, the science behind stuffed animals reveals profound benefits for children, fostering empathy and cultivating a connection to wildlife conservation. Let's delve into the fascinating world of plush toys and explore the positive impacts they have on young minds.
Comfort and Security:
Stuffed animals often serve as a child's first friends, offering a sense of comfort and security. The soft texture and familiar presence of a beloved plush toy can provide emotional support during times of stress or uncertainty. Research indicates that the bond between a child and their stuffed animal can act as a source of stability, helping to reduce anxiety and promote a sense of well-being.
Empathy Development:
Stuffed animals become more than just inanimate objects; they transform into characters with personalities and feelings in a child's imaginative world. Through imaginative play, children learn to understand and relate to the emotions of their stuffed companions. This process nurtures the development of empathy—a critical skill that contributes to healthy social and emotional growth. As children project their feelings onto their plush friends, they begin to comprehend the importance of compassion and understanding in their interactions with others.
Communication and Language Skills:
Stuffed animals often become conversational partners for children, providing a non-judgmental audience for their thoughts and ideas. This practice can enhance language development as children articulate their feelings, narrate stories, and engage in imaginative dialogue with their plush companions. The back-and-forth interaction with these soft confidants helps strengthen communication skills, laying the foundation for effective expression later in life.
Wildlife Conservation Connection:
Stuffed animals, often modeled after real-life animals, introduce children to the wonders of the animal kingdom. These cuddly representations create an early connection to wildlife, sparking curiosity and a sense of responsibility toward the environment. This connection is a powerful tool for instilling an appreciation for nature and nurturing a passion for wildlife conservation. Many plush toys come with educational materials about the animals they represent, fostering a sense of awareness and empathy for the creatures they mimic.
Educational Opportunities:
Stuffed animals can be incorporated into educational activities that teach children about different species, habitats, and the importance of biodiversity. These soft companions can serve as teaching aids in lessons about ecosystems, the food chain, and the delicate balance of nature. By integrating learning with play, children are more likely to retain valuable information and develop a lasting interest in the world around them.
Stuffed animals, with their soft exteriors and boundless potential for imaginative play, are far more than mere toys. They serve as catalysts for emotional development, empathy, and a lifelong appreciation for the natural world. By understanding the science behind the benefits of stuffed animals, we can appreciate their role in shaping the hearts and minds of the next generation, instilling values that extend far beyond the confines of the playroom. So, the next time you see a child cuddling a plush tiger or hugging a teddy bear, know that you are witnessing the seeds of empathy and a budding commitment to the conservation of our planet's diverse and precious wildlife.